Landslide site investigation and remediation in Northern NSW
Posted by: Regional Geotechnical Solutions | On: May 11, 2018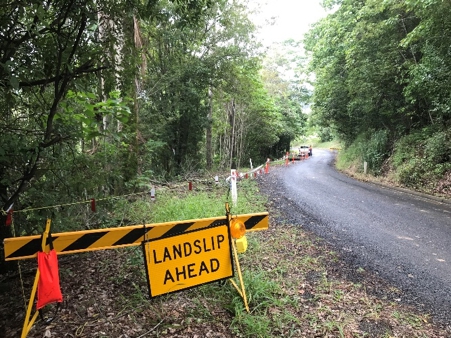 RGS has undertaken investigation and design work for over 150 landslides affecting regional roads throughout northern NSW, including more than 50 individual landslides that occurred as a result of Cyclone Debbie in 2015.
Remedial options included soil nail and mesh, anchored retaining walls, rock fill, reinforced earth embankment reconstruction, Gabions / no-fines block and piled walls.
In most of these cases the work progressed to include detailed design and costing of remediation, and on site advice during construction.
RGS is currently embarking on a 12 month program of site supervision of landslide remediation works across the northern NSW road network.
Remediation of large landslide on road above Corambe, NSW involving construction of ground anchor supported reinforced concrete wall backfilled with layered ballast.